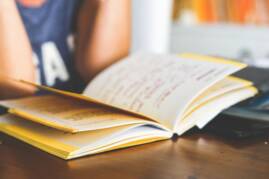 Contributed by Julie Boerm
Dual Credit Director of High School Programs
Dual Credit enrollment at Northwest Vista College has slowly been increasing over the years. More and more high school students are taking advantage of the program because it helps them get started with their college education and finish a degree program sooner than expected.
Just this past fall, NVC had a dramatic increase of 4,300 students in the program thanks to THECB and their approval of the TSI Waiver (Multiple Measures). As we all know, the pandemic affected us in many ways. Testing was one of the requirements that was affected by the pandemic. Students were no longer able to take the TSI test like they used to because testing sites were not available.
Incoming new students were also struggling with technology capabilities and could not take the exam online. Numerous colleges and universities also started looking at other college readiness options versus only test scores like SAT, ACT or TSI. Students who could not take the TSI/TSAI2 were able to use the multiple measure options which opened up more opportunities to take dual credit courses. Students are tired of taking so many exams so taking one less exam (TSI) was positively welcomed. As a result, hundreds of more students took advantage of this opportunity last year and enrolled in a dual credit course for the first time. The students that used the multiple measure option have been doing well throughout the year. Part of the reason they are doing so well is because they have outstanding high school support that includes:  instructors, administrators and best of all college resources that are available to all students.
In the coming year, some high schools will be adding more dual credit courses for students to take like nanotechnology and computer security courses which could potentially help a student earn a certificate once they graduate and continue at NVC. We encourage all dual credit students to continue their education with us once they graduate high school. NVC is here to serve our community, students and ISD partnerships. Collaboration between all gives our students more opportunities for future endeavors.