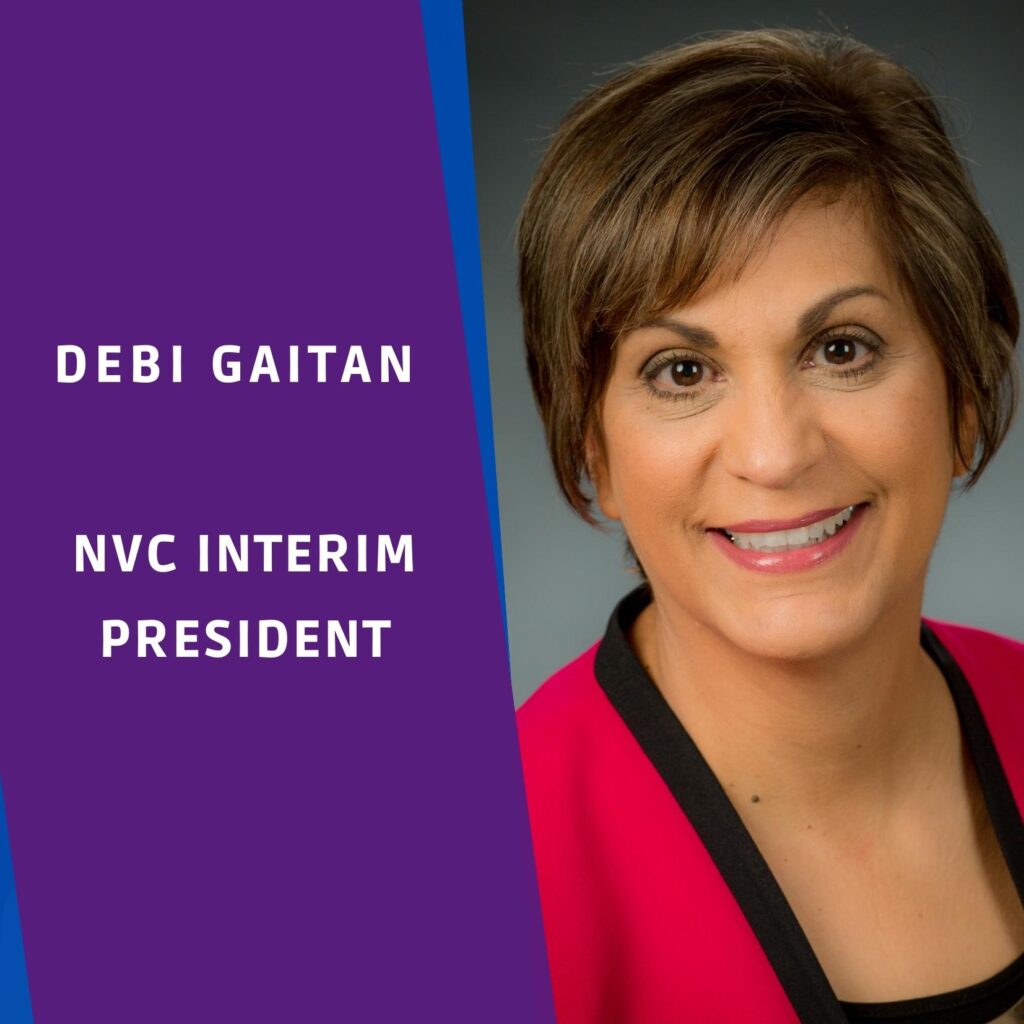 One year ago, our community and the world were mostly-quarantined and living with the reality of COVID-19 and its vicious tentacles firmly wrapped around us. Our recovery is still in full swing and as we near the end of 2022, and look ahead to 2023, let's take a collective deep breath of renewal, hope, and compassion. 
Last night, Migdalia Garcia, NVC's director of the San Antonio Peace Center at Northwest Vista College, honored us by delivering the invocation for the Alamo Board of Trustees meeting. Mig thoughtfully described the opportunity, set before us, to co-create the future. As we close out 2022, and we usher in 2023, I want to share her invocation, and may it serve as a call to action to fully engage in the co-creating of the future era of our college and community…together!
Migdalia Garcia – December 13, 2022 Alamo Board of Trustees Meeting Invocation
"We know that energy and light take multiple forms on our shared planet of billions of inhabits. I invite you to choose what beckons your spirit to compassion and goodness. Take a deep breath as gratitude for life.
 This is a beautiful and sacred time of year. Many world religions, spiritual practitioners, and faith communities host joyous celebrations and observances. So, let us prepare for this important work of democratizing education and hearing the needs of our community through an embodied practice of meditation, prayer, and reflection.
 May our minds be nimble and agile to critically think through complex opportunities and challenges.
 May our interactions with others be transformative.
May we build and rebuild collegiality and friendship.
May we thrive in difficult circumstances.  
May we act courageously and lead with our hearts.
May we experience each day as a gift.
May we be bold in addressing and unlearning racism, sexism, homophobia, and poverty myths.
May we be gateways and not gatekeepers.
May we be revolutionary and resilient with Justice as our guide.
May we continue our collective calling of educating, empowering, liberating, listening, advocating, and healing. 
Help us to recognize that acts of compassion shape the world that is yet to take form as we co-create the future together.
May Goodness guide us and our decisions into a life of abundant peace and love."
On behalf of the NVC leadership team, and especially those serving in interim roles, thank you for the kindness, support, and care that you have provided as our college family continues to serve others while searching for our new president. May we keep moving forward and taking large strides toward breaking the intergenerational cycles of poverty in San Antonio. 
Happy holiday season to all,
Debi
________________________
Domenic Dyer
Congratulations to NVC student, Domenic Dyer, the recipient of the Alamo Colleges Alamo Promise student of the month.
Domenic thanks everyone from the bottom of his heart for helping him succeed at NVC. When he earns his Associate of Arts degree (anticipated in May 2023) he will be the first in his family to earn a college degree. Go Domenic and go team!