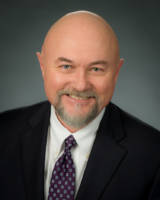 When I joined Northwest Vista College in 2014, I knew that I reached the pinnacle of my career. Being part of this exceptional and caring team of faculty and staff is a rare privilege, and it's one of the main reasons I'm not leaving NVC. After 41 years in higher education, I know it's time to retire from my position and return to the classroom to be with students.
I'm excited about continuing our work of Creating Opportunities for Success for NVC students and our community. I'm eager to immerse myself in the classroom and help students navigate the complexity of higher education. I want to learn more about our students' interests, concerns and career options. I'm thrilled to work alongside you on innovative approaches to student success.
Thank you for your passion, your patience and your focus on creating a culture of care. Thank you for allowing me to contribute and for embracing me on our NVC journey.  It has been a tremendous experience for me and I'm fortunate and grateful that I get to continue with you on this journey.
After eight years at NVC, I now understand that the beauty of NVC's campus is a reflection of the NVC Wildcat spirit that exists in the hearts of our faculty and staff who work toward student success. I'm honored to call myself an NVC Wildcat. Go NVC Wildcats!
In gratitude,
Ric Baser
NVC President