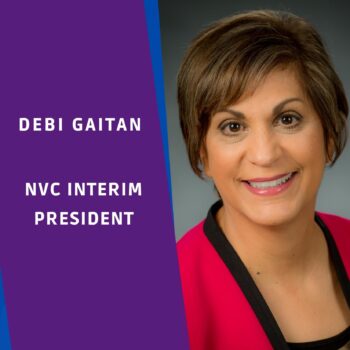 Celebrating Black History Month is important to Northwest Vista College. The individual and collective contributions of African Americans continue to shape our country's progress. Every industry has been impacted by Black activists, scientists, physicians, educators, musicians, performers, athletes and ordinary Americans doing extraordinary things to bring joy, healing and compassion into our lives. Their work has transformed the United States on a global scale and we at NVC reap the benefits of this effort.  
Celebrating Black History aligns with Northwest Vista College's Diversity, Equity, Inclusion and Justice (DEIJ) efforts. Our learning together has been one of the best experiences of my journey with NVC. Over the past two years, I've been moved by the interest and active engagement in our Moving Diversity Forward training, NVC Black Lives Matter Association (BLM-A) and DEIJ Collaborative initiatives as well as other department and team-level efforts to discover, celebrate and understand diversity through a lens of peace and compassion. Thank you for being part of this transformative NVC movement.
The Northwest Vista College Learning Vision, created by NVC faculty and staff two decades ago, reminds us that we are stronger as a community college by learning to Be, Work, Serve, and Lead Together.
In the coming days, weeks and months, there are many opportunities for your engagement and participation in creating a culture of care, achievement and distinction. Our community will grow and prosper with everyone's participation. Some of these opportunities include:
JEDI Cinema Thursdays – currently underway

District-Wide Budget Process Survey – currently underway

QEP Survey – currently underway

NVC Strategic Planning Focus Groups – currently underway

Cafecito – Feb. 22 at 12:30 p.m. LOH 206T and zoom

Dennis Gittinger 50 Years of Teaching Service Celebration – March 24 at 1:00 p.m. CETC

Sojourner Truth Re-dedication – March 29 at 10 am Mountain Laurel 101

WETC Grand Opening – to be announced 
On Feb. 22nd, I will host a Cafecito, an informal gathering (no agenda) to be with one another. This is a time for employees to come together and ask me questions on any topic. The event will be held in Live Oak Hall. This event is for every faculty and staff member who wants to attend and is not limited to employees in that building. Let's have a conversation about things you are most interested in and get to know one another better.
Thank you for your commitment to NVC!
Debi