Northwest Vista College welcomes two new Human Resources professionals to assist with employee needs.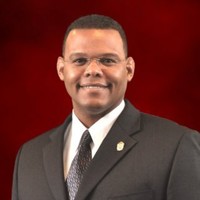 Elsie Adams is the interim benefits coordinator for NVC. She's housed at San Antonio College. She can be reached either by phone, Microsoft TEAMS or email. Her email is eadams@alamo.edu and her phone number is 210-486-1417.
Thaddeus G. Fernandez is an interim Human Resources partner for NVC. His office hours are from 8 am to 5pm and he can be reached at tfernandez24@alamo.edu or calling his NVC office at 210-486-4111.