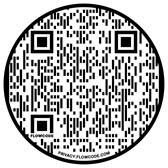 Register PRIOR to testing
VERIFY the phone number and email you provide so you can receive test results
You will receive a unique QR code to use at the testing site
You must show the QR code at the testing site: you can show the code on your phone or print it out and bring it with you
Why asymptomatic screening testing?
Screening tests are intended to identify infected people who are asymptomatic and do not have known, suspected, or reported exposure to SARS-CoV-2. Screening helps to identify unknown cases so that measures can be taken to prevent further transmission. Testing is free, self-administered, and has a 24-hour turnaround time.
Silent Spreaders
Over 50% of Covid carriers are 'Silent Spreaders'—healthy-looking people who are completely unaware they are spreading the virus with every breath. To learn more about COVID testing, see the CDC's website.
No appointment needed.
Mondays: 8:30 a.m. – 10:00 a.m.
Tuesdays: 1:00 p.m. – 2:30 p.m.
Thursdays: 1:00 p.m. – 2:30 p.m.
Fridays: 11:00 a.m. – 12:00 p.m.
Location: MLH 101 B