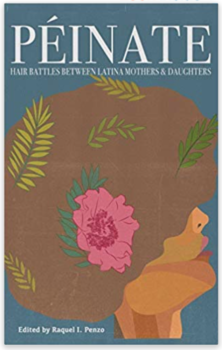 Melinda Zepeda and Marisela Barrera, of the NVC English Department, recently held a reading of selected creative works at "Towards an Aesthetics of South Texas Women Artists Conference" held at Texas A&M University, Kingsville. The conference was held on Oct. 11 and it brought together a number of visual artists, writers, and educators to explore the concept.
Additionally, Melinda's essay titled "Trensas: A Brief Historiography" was published in the anthology "Peinate: Hair Battles Between Mothers & Daughters."
The book "includes stories, poems and essays about the fights, insecurities, identity issues, and acceptance in relation to our hair, and how it shapes those vital familial bonds." Here's a link to the book.