Northwest Vista College (NVC) Professor Dr. Dennis J. Gittinger has reached the golden milestone. He has been transforming opportunities for students by teaching mathematics within the Alamo College District for more than 50 years.
In mathematics, the golden ratio is also referred to as the golden number, golden proportion or the divine proportion. It's a ratio between two numbers that equals approximately 1.618.
Dr. Gittinger's love for mathematics and dedication to his students has reached and exceeded  golden proportions. He began his work with St. Philip's College on August 21, 1972 and joined Northwest Vista College on January 28, 1998.  
On behalf of Interim NVC President Debi Gaitan, Alamo Colleges Chancellor Dr. Mike Flores and NVC Faculty and Staff, please join us for this celebration. RSVP is not required.
Virtual/Zoom option will also be available.
From  La reVista archives: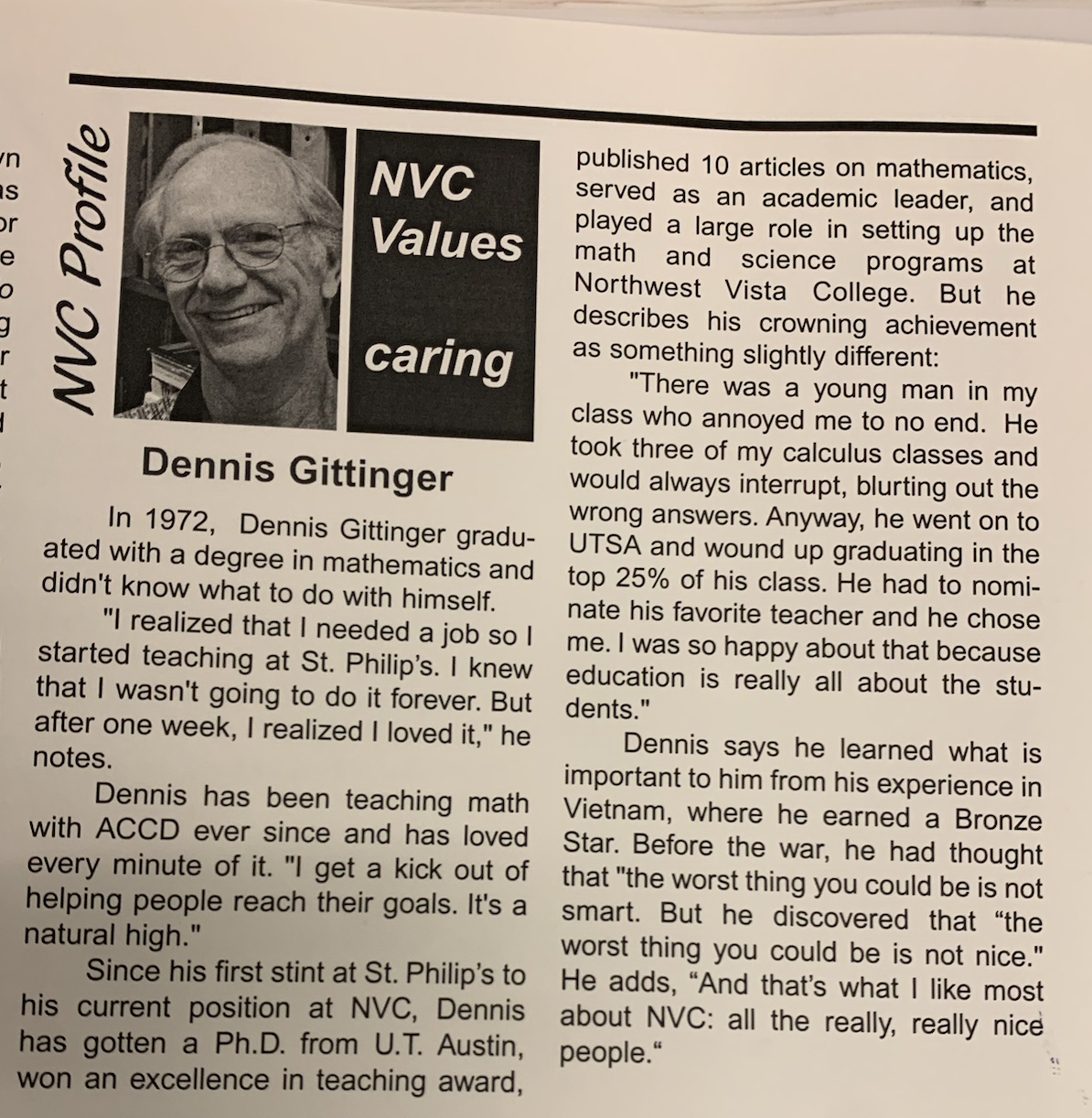 You're Invited to a Celebration Honoring
Dr. Dennis J. Gittinger's 50 Years of Teaching
Friday, March 24
1:00 – 3:00 p.m.
Northwest Vista College
3535 N. Ellison Dr., San Antonio, TX 78251
Cedar Elm STEM Center
Second Floor Atrium/Lobby