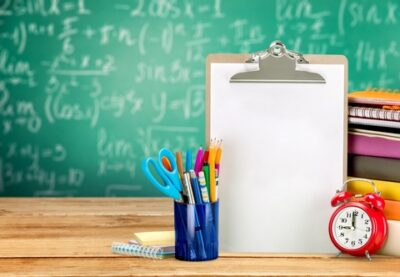 In a partnership to increase the number of Latino and underrepresented population teachers, Northwest Vista College and the University of Texas at San Antonio's Academy for Teacher Excellence Research Center received a $3.75 million grant in the fall of 2018 by the United States Department of Education through the Developing Hispanic-Serving Institutions Program – Title V.
This collaboration between NVC and UTSA is one of only a few partnerships between two public institutions in Texas to focus on increasing Latino teachers in classrooms. NVC is also the only community college in San Antonio to collaborate with UTSA to form the Latino-Teacher Academy Learning Community or L-TALC.
The Texas Education Agency reports that Hispanic students' total enrollment in 2018-2019 was the highest at 52.6%, while Texas Hispanic teachers in 2017-2018 made up only 27.13% (27.15% if substitute teachers are included).
Dr. Claudia Verdin, mathematics professor and L-TALC program director at NVC, has spent the last semester planning and recruiting for the ramp up of the L-TALC program.
Claudia notes that many of the students that attend NVC are first-generation college students who need additional support in the transition from high school to college, and the L-TALC program will provide these students with ongoing mentorship and support from faculty advisors.
NVC Grant Manager Meredith Hayashi said support services are centered on helping Latino students with any barriers that may prevent finishing a college education. These services, for both NVC and UTSA education students, include advising, mentorships, book loans, professional development, workshops, and an eCommunity.
"This partnership will help by providing similar support systems for NVC teaching students as they transfer to the teaching program at UTSA," Meredith said.
The workshops will have topics such as Why Become a Teacher, and will be a place where NVC and UTSA students will be able to talk about the program to their counterparts.
Future possibilities for the program may include a summer institute for high-school students with the goal of helping students transition easily from high-school, to NVC, to UTSA.
For more information about L-TALC, visit Alamo.edu/nvc/LTALC.