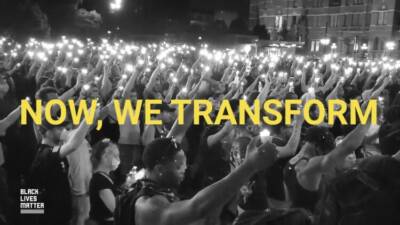 Northwest Vista College faculty and staff are invited to join the newly-formed Northwest Vista College Black Lives Matter Association.
On July 9, NVC held its first Black Lives Matter townhall meeting. It was there employees candidly talked about race. After that meeting, NVC leadership realized we couldn't be satisfied with just one event. This led to the creation of the NVC Black Lives Matter Association. Now the goal is to keep the momentum going. Also on Aug. 20, the San Antonio City Council passed a resolution declaring racism a public health crisis. Like the city, NVC leaders understand racism weakens organizations.
NVC BLM Association Mission Statement:
WE ARE dedicated to the safety, security, wellness, economic mobility and professional advancement of African American faculty, staff and students at Northwest Vista College. We will serve these diverse communities by championing the recruitment, hiring, promotion, professional development and overall wellness changes that are necessary to combat systemic barriers to holistic prosperity.
If you are interested in participating, contact one of your colleagues:
Melissa Monroe-Young
mmonroe-young@Alamo.edu
Daniel Johnson
djohnson84@Alamo.edu
Pam De La Garza
pdelagarza18@alamo.edu
Gerona Nylander
gbayles@alamo.edu