PURPOSE
To deepen NVC faculty and staff's understanding of historical and modern racial trauma of African Americans and reflect on current structural racism in our country to better serve each other and our students. 
TENTATIVE TRIP SCHEDULE
Day 1 – San Antonio to Whitney Plantation & Spend the evening in New Orleans

Day 2- New Orleans to Montgomery  Visit State Capitol and with artist Michelle Browder  

Day 3 – Peace & Justice Memorial   & Legacy Museum

Day 4 – Appleseed/Workshop Day  

Day 5 – Montgomery to Selma  National -Voting Rights Museum – Pettus Bridge Travel to New Orleans

Day 6 – New Orleans to San Antonio
Workshop contacts: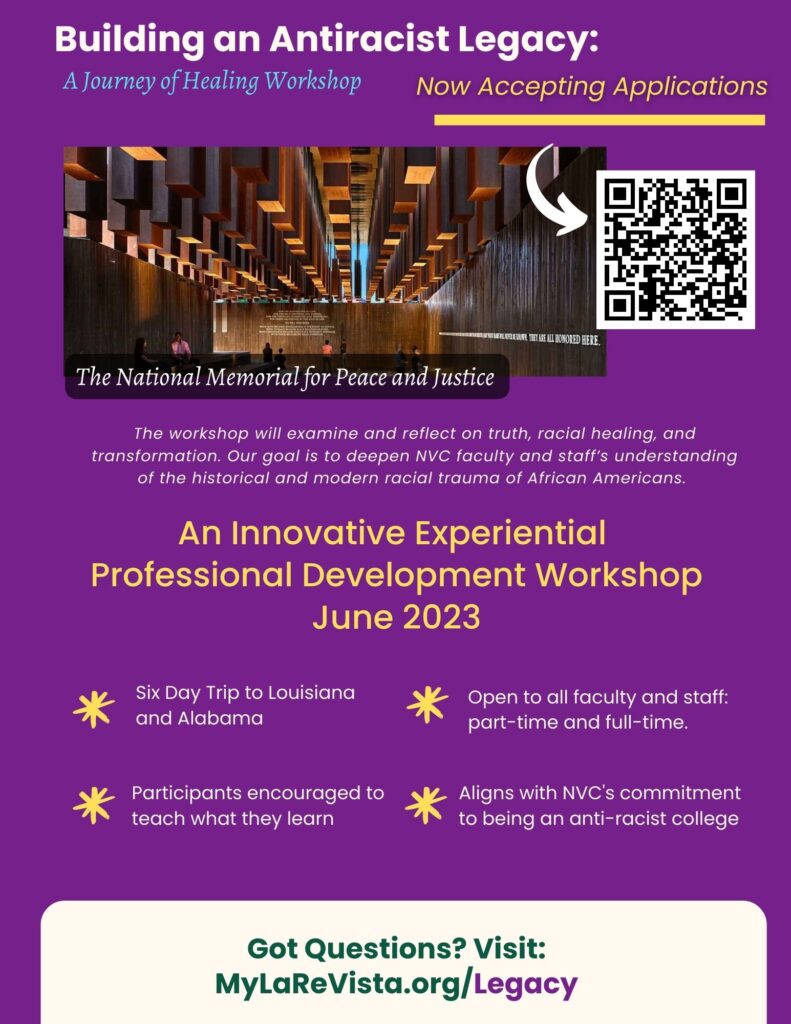 INFORMATIONAL VIDEO WORKSHOP OCT. 2022
If you missed the informational workshops, here's a video of one held in October. We will do a few more after the holidays. Click here.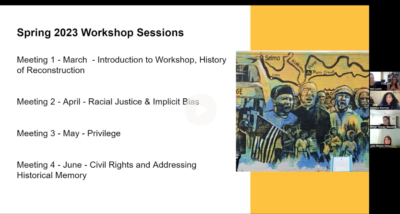 TENTATIVE APPLICATION DEADLINES
Application Due Feb. 1, 2023
Committee Selection –  Date coming soon
Confirm Participation – Date coming soon
Canvas Enrollment – March 1