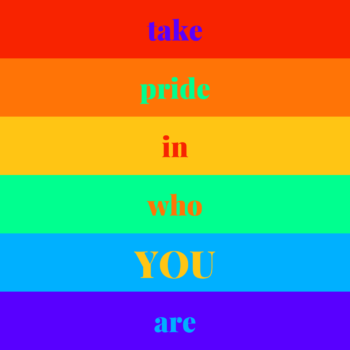 Pride month honors the history, accomplishments, and continuing pursuit of equality in the Lesbian, Gay, Bisexual, Transgender, Queer, Questioning, Intersex (LGBTQI) community, including any person who identifies in the community, including non-binary, two-spirit, third-gender, asexual, and more.
Why We Celebrate in June
The LGBTQI movement began in the U.S. after the June 1969 police raid at the Stonewall Inn in New York City's Greenwich Village where they arrested employees for not having a liquor license. The Inn was a known place for young LGBTQI to gather. The crowd around the Inn eventually grew large and angry creating what is now called the Stonewall Riots and the police had to barricade themselves inside the bar.
The first march was schedule in June 1970 to commemorate the Stonewall riot's anniversary.
Read more:  Why Is Pride Month Celebrated in June? By Jeff Wallenfeldt. Also read more about Pride Month in this email newsletter.

What is Juneteenth?
This is a symbolic day in which slaves in Galveston were declared free — two-and-a-half years after the Emancipation Proclamation was declared in January 1863. It was June 19, 1865 in which slaves in Galveston were told about their freedom. Juneteenth is also called Freedom Day, Black Independence Day and Jubilee Day. In 2021, President Biden signed a bill to make Juneteenth a federal holiday. To learn more about Juneteenth go here.
Why is Juneteenth Symbolic?
It gave former slaves hope of what freedom could look like. Despite the Emancipation Proclamation, many Black Americans had to stay on the plantations to work for little or no pay just to survive or not get lynched. That first year of "freedom" hundreds of former slaves were lynched. Many former slaves also established Freedmen's Town in Houston to get away from "plantation life." Additionally it wasn't until December 1865 when US slavery was formally abolished with the adoption of the 13thamendment.